Light wood floors are a popular choice for homeowners and designers alike, known for their versatility, warmth, and ability to make any room feel spacious and inviting.
However, choosing the right furniture color to complement your light wood floors can be a challenging task.
Light wood floors bring a breezy, organic feel to spaces. Darker furniture, like espresso or charcoal, contrasts beautifully, offering depth. Pastel hues, like mint or blush, promote an airy ambiance.
Navy or deep green pieces enhance sophistication. Incorporating mixed materials, like metal or glass, can also spotlight the floor's natural charm, creating a balanced setting.
We've curated a list of 15 fantastic furniture color options that will effortlessly harmonize with your light wood flooring, creating a cohesive and stylish look in any room.
Explore our color visualizer tool below, allowing you to experiment with various color options for your space.
Note: The color codes below are recommendations. We have tried to match the color code to the furniture in the images, but in some cases the colors may vary.
15. White (#FFFFFF)
White furniture with light wood floors creates a crisp, clean look that's both timeless and modern. This combination brightens the space, making it appear larger and more open.
The contrast between the natural wood tones and the pure white adds a sophisticated and elegant touch to any room, while also allowing for a versatile backdrop that can be accented with any color or decor style.
14. Beige (#F5F5DC)
Beige furniture is a natural complement to light wood floors, offering a harmonious blend that emphasizes warmth and comfort.
This pairing creates a seamless transition between floor and furniture, fostering a cohesive and inviting atmosphere.
The subtle elegance of beige allows for a versatile space that can easily adapt to various decorative accents, making it ideal for a timeless and adaptable interior.
13. Light Gray (#D3D3D3)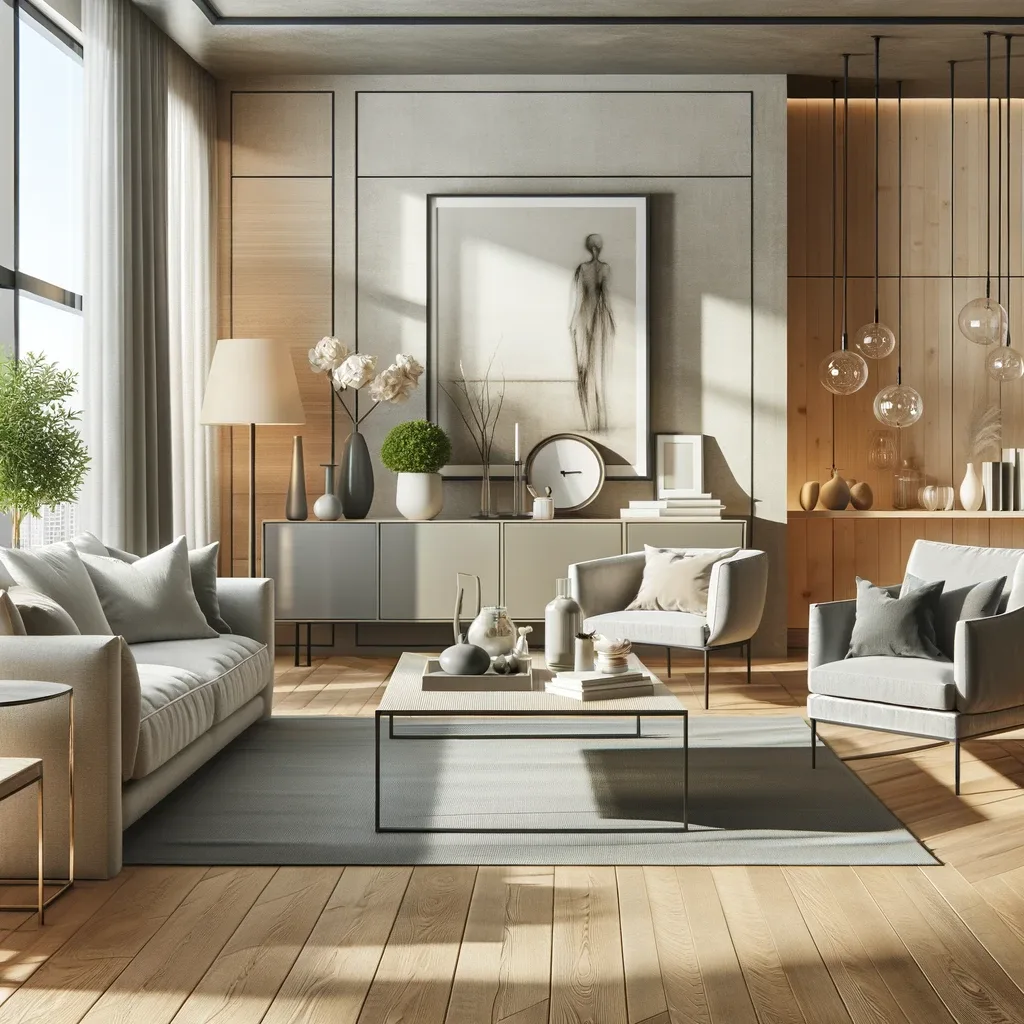 Light gray furniture with light wood floors offers a contemporary and chic aesthetic. This combination provides a subtle contrast while maintaining a light and airy feel.
The cool tones of the gray furniture juxtapose nicely against the warm undertones of the wood, creating a balanced and modern look. This pairing is perfect for those seeking a minimalist yet cozy ambiance.
Quick Tip: Use throw pillows, artwork, or decorative items to effortlessly tie in your chosen furniture color with the rest of your space.
12. Charcoal Gray (#36454F)
Charcoal gray furniture presents a bold contrast to light wood floors, creating a visually striking and sophisticated space.
This combination brings depth and drama to a room without overwhelming it, making the space feel grounded and balanced.
The dark gray tones also highlight the natural grain and beauty of the light wood, adding a touch of luxury and refinement.
11. Navy Blue (#000080)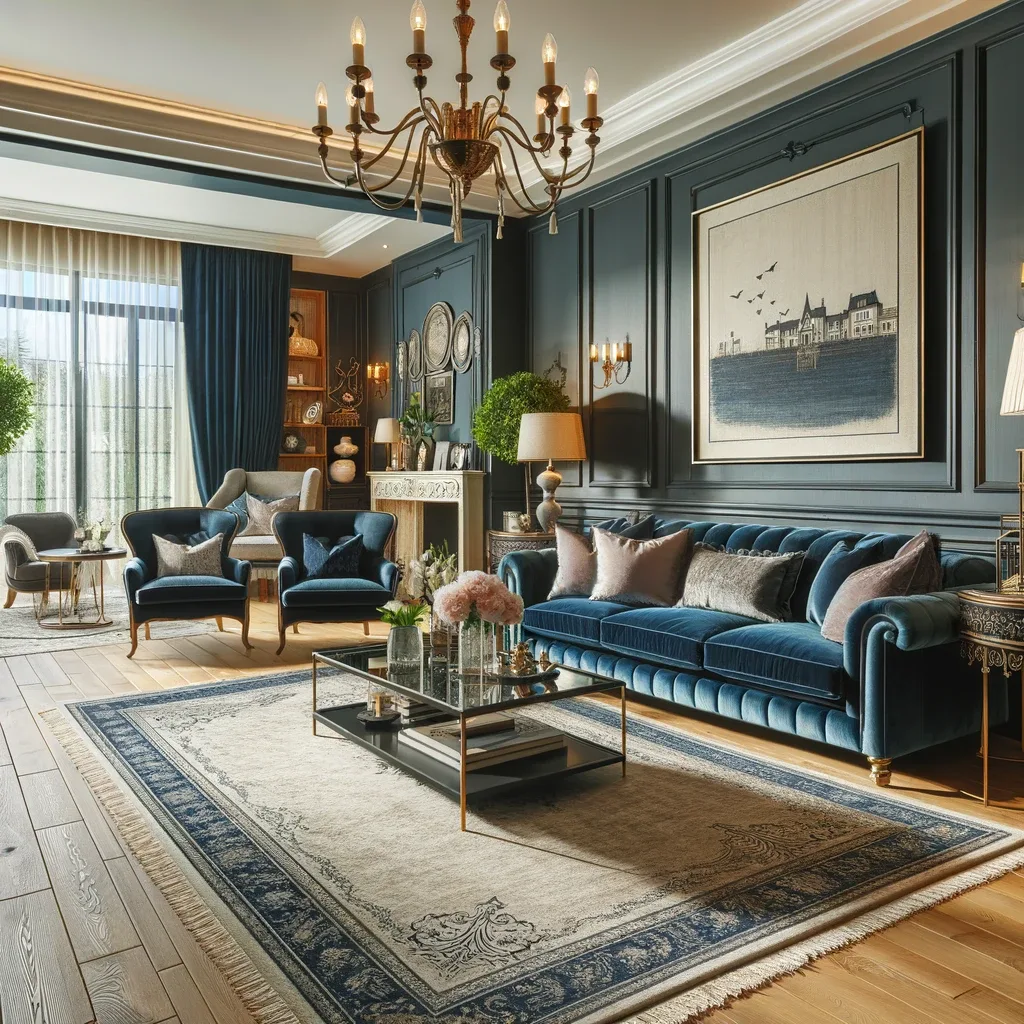 Navy blue furniture with light wood floors offers a classic and elegant look. The deep, rich tones of navy provide a stunning contrast against the light wood, adding a regal and luxurious feel to the room.
This pairing is ideal for creating a focal point and adds a sense of depth and character to the space. Navy blue is versatile enough to complement both traditional and modern decor styles.
10. Sage Green (#9DC183)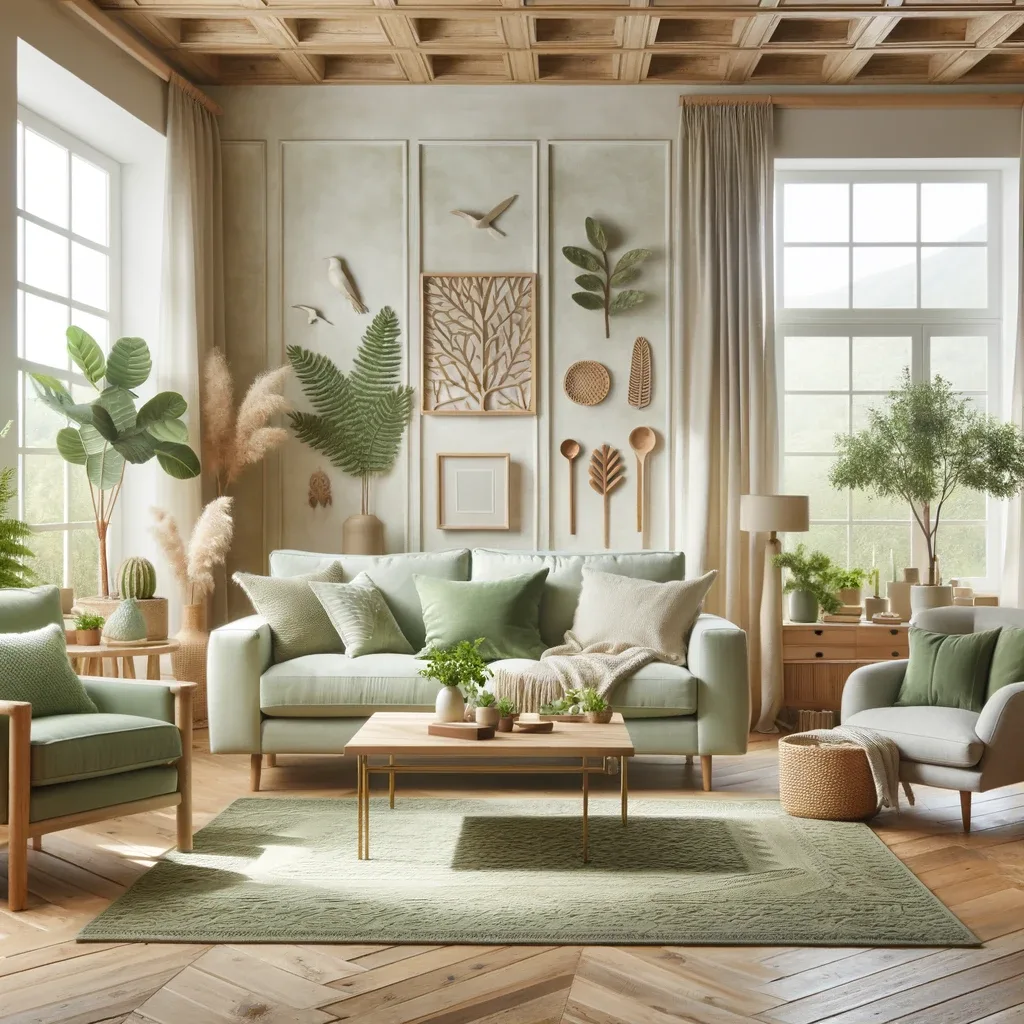 Sage green furniture complements light wood floors by bringing a touch of nature indoors. This soft, muted green pairs beautifully with the natural elements of wood, creating a tranquil and soothing environment.
The combination evokes a sense of freshness and serenity, making it ideal for spaces where relaxation is key, such as bedrooms or living rooms.
9. Soft Pink (#FFC0CB)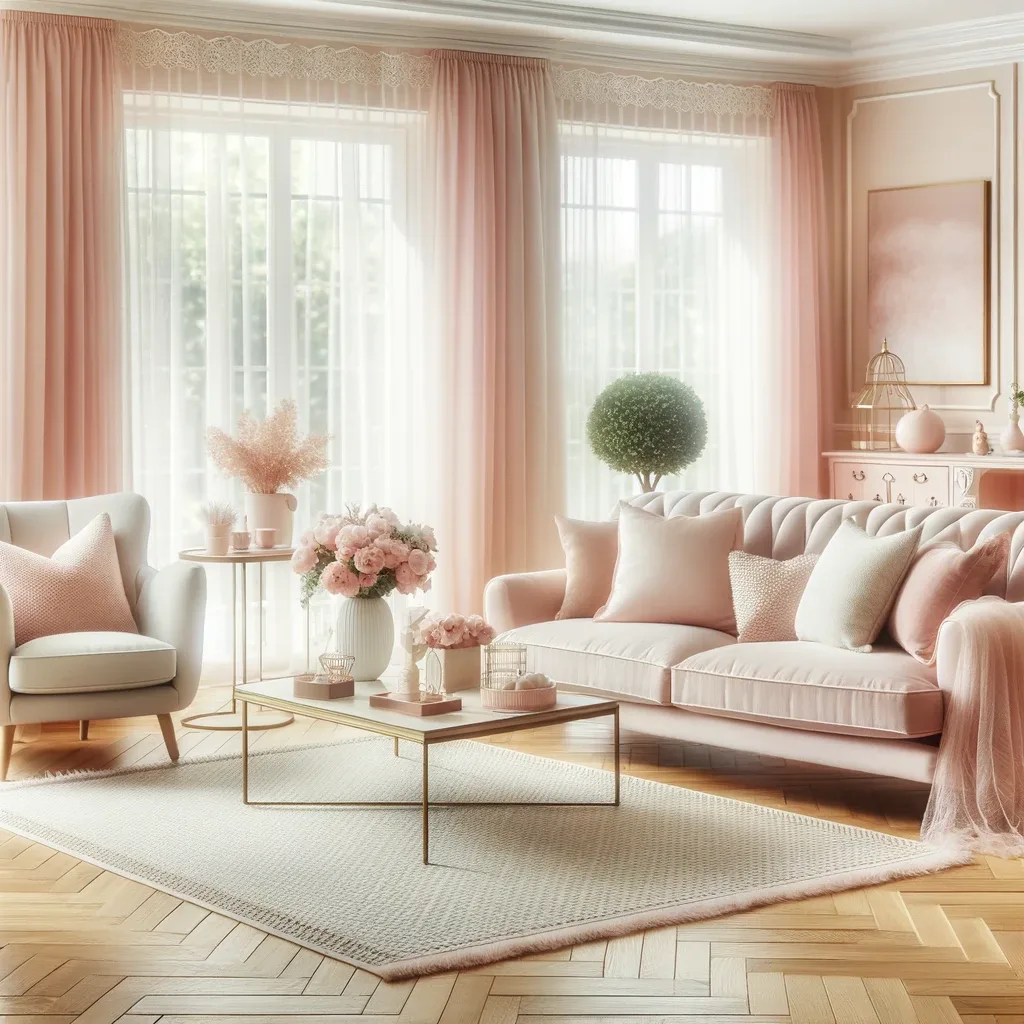 Soft pink furniture alongside light wood floors offers a delicate, calming effect, perfect for creating a serene and inviting space.
The light pink hue gently contrasts with the warm undertones of the wood, producing a romantic and feminine ambiance.
This combination is ideal for those seeking a subtle yet stylish look, as it adds a touch of softness and sophistication without overwhelming the natural beauty of the wood.
8. Burnt Orange (#CC5500)
Burnt orange is a warm and earthy color that beautifully complements light wood floors.
This rich hue adds a sense of comfort and coziness to your space, echoing the natural tones found in the wood.
Burnt orange is particularly suited to rustic or bohemian design styles and can be balanced with neutral tones or paired with other earthy colors, such as olive green or deep red.
To further enhance the appeal of this inviting color, consider incorporating natural materials, such as leather or wood, into your space.
7. Mustard Yellow (#FFDB58)
Mustard yellow furniture paired with light wood floors creates a bright and lively environment. This vibrant shade adds a cheerful touch to the room, contrasting nicely with the natural hues of the wood.
The combination of mustard yellow and light wood evokes a sense of joy and optimism, making it an excellent choice for spaces where you want to foster a positive and energizing atmosphere.
6. Teal (#008080)
Teal furniture with light wood floors offers a sophisticated and contemporary look. The cool, deep tones of teal create a striking contrast against the warm, natural wood, bringing a touch of modern elegance to the space.
This combination is perfect for those who want to make a bold statement while maintaining a balanced and harmonious interior. Teal's versatility allows it to work well with various decorative styles, from modern to eclectic.
5. Taupe (#D2C5B9)
Taupe furniture paired with light wood floors creates a harmonious and understated elegance. The muted, neutral tones of taupe blend seamlessly with the light wood, establishing a tranquil and sophisticated ambiance.
This combination is ideal for those seeking a subtle yet refined look, as it offers a timeless appeal that complements a wide range of interior styles.
4. Burgundy (#800020)
Burgundy furniture with light wood floors brings a sense of luxury and depth to a room. The rich, deep tones of burgundy offer a dramatic contrast to the lighter wood, adding an element of sophistication and warmth.
This pairing is perfect for creating an opulent and inviting space, ideal for formal living rooms or dining areas where you want to make a statement.
3. Black (#000000)
Black furniture with light wood floors offers a striking and sophisticated contrast. This bold combination creates a dynamic visual interest, balancing the natural warmth of the wood with the sleek, modern appeal of black.
It's ideal for contemporary spaces, as black furniture adds a touch of elegance and can anchor lighter tones, giving the room a grounded, yet airy feel.
2. Olive Green (#808000)
Olive green furniture brings an organic, grounding presence to a space with light wood floors. This earthy tone complements the natural elements of the wood, creating a harmonious and balanced atmosphere.
The muted, natural hue of olive green furniture enriches the room's palette, adding depth and a sense of tranquility. It's perfect for creating a cozy, nature-inspired retreat.
1. Terracotta (#E2725B)
Terracotta furniture alongside light wood floors evokes a warm, rustic charm. This earthy, rich color enhances the natural beauty of light wood, adding a cozy and welcoming feel to the space.
Terracotta's warm undertones pair beautifully with the wood, creating a harmonious and inviting atmosphere. This combination is ideal for those who love a natural, bohemian, or Mediterranean-inspired aesthetic.
Read more: Top 18 wall colors for light wood floors